Takashi KUSUMI(Dean and Professor)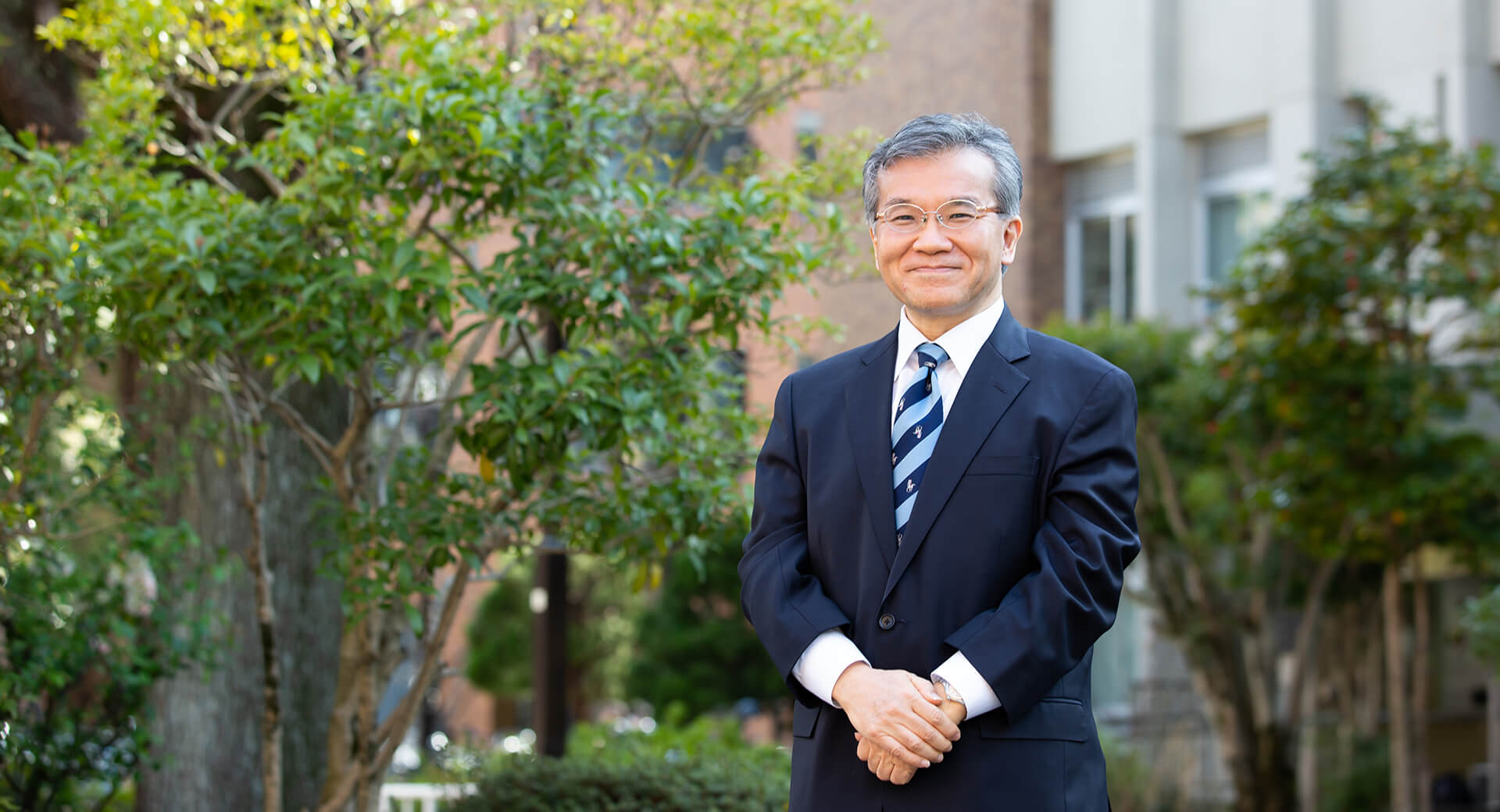 Dear friends,
Welcome and thank you for your interest in Kyoto University's Graduate School of Education and Faculty of Education.
The Faculty of Education at Kyoto University was established in 1949 soon after the end of WWII, based on its former institution, the Chair of Pedagogy of the Liberal Arts College at Kyoto Imperial University. The establishment of the Graduate School of Education followed in 1953. Both the Graduate School of Education and the Faculty of Education have been dedicated to offering interdisciplinary and professional education through research on minds, human beings, and society in education and psychology. In 2018, we reorganized our structure and we now have a newly unified division, Interdisciplinary Studies in Education, in the graduate program. As part of this transformation, the Global Education Office has been established as an interdisciplinary research and education hub. To this day, more than 6,200 students have completed our bachelor's, Master's, and doctoral programs and have made contributions to society in various fields of expertise.
The Graduate School of Education and the Faculty of Education have focused on social contributions by integrating theory and practice. Our faculty members are active in collaboration, promoting joint projects and academic interchange not only with local communities (e.g., Kyoto city and prefecture) but also with overseas universities and research institutes (e.g., University of Oxford, Lancaster University, UCL Institute of Education, TU Dortmund University, University of Hawai'i at Mānoa, Beijing Normal University, National Institute of Education Sciences-China, and Seoul National University). Students in our programs enjoy abundant learning opportunities through study with faculty members who are committed to research and education in their areas of expertise.
We strive to produce top-quality graduates, actively engaged on the front lines of diverse fields in education as professionals, researchers, practitioners, and more. Thank you for supporting our efforts to continue our excellence in research and education.